Posted by: Jan on July 1, 2009
Categories: Spiritual Response Technique // Comments Off on Using Spiritual Response Therapy to Prepare for a Job Interview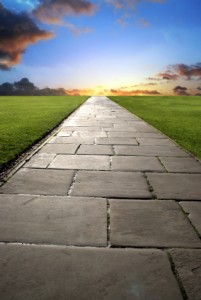 Spiritual Response Therapy is primarily a spiritual healing process with applications into many day to day experiences such as preparing for a job interview.
When I worked with Shirley, who wanted to be in the best possible energy space for an important event like this, I first did a quick analysis:
How much was she aligned with the type of work she was interviewing for?
How much was she subconsciously pushing against doing that type of work without even knowing she had this internal resistance?
What was the positive potential for this work to be part of her greater good?
What was the potential for this work to cause suffering, self-sabotage, or self-punishment through subconscious programming that she was unaware of?
From there I worked with her High Self and my High Self to research the 32 chart system used in SRT to discern the Akashic Records and subconscious programming.
Part of what we worked on included:
Finding and clearing any discordant energy connections between Shirley and people in past lives who are showing up at her job interview or in the company she might be working with,
Identifying and neutralizing any negative toxic streams, or portals to other dimensions, along the route to the interview and at the site of the interview that could affect either her or the interviewer,
Defining and releasing any blocks to soul qualities she would need to perform well at the interview and in this career.
Finally, we looked at and worked with her conscious beliefs, perceptions, and judgments about work, this career, and what she wanted to accomplish with her life. With conscious mind awareness, we created positive training techniques she could use to download new and supportive programming into her subconscious mind.
If you do your own SRT clearing and/or clear family, friends, and clients, let me know how these suggestions work out for you.
If you're new to SRT or have had a clearing session done now and then, this is an example of some of the things I talk about and work on with my students and clients. If you've never worked with me before and want to have your own free 20-minute session to see how I can help you, email me at Janice@OurSpiralJourney.com with the subject: Let's Talk for 20 Minutes!
We'll get together on the phone, we'll talk, you'll feel good, and your life will change.
If you have some special ways to help yourself get into a good energy space for challenges like a job interview, let us know what they are. Drop a line in the response box below (or click on the comment link in Facebook) and share your thoughts with us.
I'm looking forward to hearing from you.
Janice M. Puta
Certified Teacher in Spiritual Response Technique
Helping you get a life you love to live!
For classes and personal energy clearing sessions: Janice@OurSpiralJourney.com